Biography | CV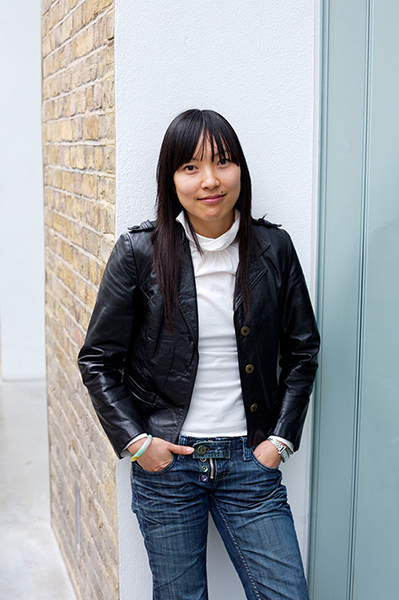 Suki Chan is a London based artist and film director. Her films take audiences on an immersive journey, and shine a light on subjects that are under-represented across the human condition: from dementia, sight-loss, identity to belonging. Chan's passion is to change perception and build empathy for other people's realities.

Chan uses a range of media including installation, moving image, photography and sound to explore our subjective perception of reality. Her mesmerising film works draws the viewer into a cinematic 'elsewhere' to investigate memory, belief and knowledge systems.

Chan's research-based practice sits at the intersection of art and science. Her work features dialogues with diverse communities from people living with dementia, blind and partially sighted people, commuters, meditators, to psychologists and neuroscientists. Chan seeks out narratives that explore alternative ways of looking at the world and stories that challenge and destabilise our understanding of perception and reality.

Her research partners include the Centre for Developmental Neurobiology (King's College, London), Swarm Awareness Project (The University of Sheffield) and Centre for the Study of the Senses (University of London).

Her multi-platform project, CONSCIOUS, will launch this spring at The Bluecoat (Liverpool) and Danielle Arnaud Gallery (London). CONSCIOUS brings together the diverse, subjective perspectives of scientists and ordinary people, whose stories unwrap layers of thinking and preconceptions about individual and collective consciousness. CONSCIOUS is funded by Arts Council of England, with commissions from Somerset Art Works, Science Gallery Rotterdam, The Bluecoat and supported by Film London.

Chan has filmed in diverse locations and sites including contested sacred sites in the Middle East; Senate House Library in London; Hagia Sofia in Istanbul; and rammed earth roundhouses in Yunnan province associated with her Hakka heritage in China.

Chan's work has been shown nationally and internationally including the Museum of London, David Roberts Art Foundation, London; Centre for Contemporary Chinese Art, Manchester; Liverpool Biennale; Art Basel Hong Kong, Shanghai Museum of Contemporary Art, China; Frost Science Museum, Miami, US; Hiroshima Museum of Contemporary Art, Japan; and Dr. Bhau Daji Museum, Mumbai, India. Chan's work is included in public and private collections in the UK and USA, including the Museum of London, David Roberts Art Foundation, The Ingram Collection, TINTYPE and The Celebrity Art Collection on The Solstice ship.

In 2021 Chan was selected for the BFI NETWORK x BAFTA Crew, a year long development programme delivered by BAFTA in partnership with BFI NETWORK.

In 2020 Chan was awarded Film London's FLAMIN Productions, a major moving image artist award committed to nurturing talent and supporting innovative artists in their professional growth, supported by Arts Council England. She was also granted a bursary from Screenskills to develop new skills in VR.

In 2017 Chan was selected for New Approaches, a development programme run by Film London Artists' Moving Image Network (FLAMIN).

Chan studied at Goldsmiths College and Chelsea School of Arts. She is a visiting lecturer at the Royal College of Art.